CC PixArt, born David Kwaku Agyemang Acheampong is a young Ghanaian graphic designer, visual artiste, cinematographer and singer, who hails from Cape Coast, in the Central Region of Ghana. He had his basic education at Kpone Presbyterian JHS, in Tema. He never went to Senior High School but enrolled at IPMC where he later dropped out due to financial constraints.
CC PixArt started as a musician and designed his own cover arts for his songs using the popular photo editing app, Picsart. A friend of his who is also a musician fell in love with his works and proposed to him to take full responsibility of all his cover arts. This enthused him to learn more.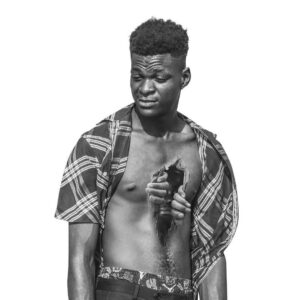 Speaking to Ghvibe.com he narrated how he met one Mike Frosty, a graphic designer, also a singer who turned his life around. He said, the said guy was about mounting his mobile money vendor shop and CC helped with the work and he asked to work with Mike as a vendor.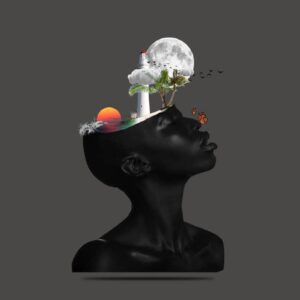 After CC showed him the projects he has worked on, Mike taught and mentored him till he became quite perfect. Since then, CC Pixart has metamorphosed into one of the youngest and brightest graphic designers in the country.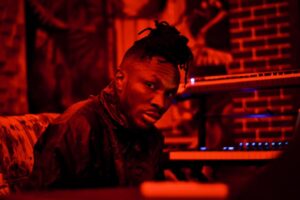 His repertoire in the art business has attracted various top heads and companies to do business with him. Amongst the many are, Bullet (Manager of Wendy Shay), Dr. Cryme, D Black, Ogidi Brown, DJ Breezy, Ohemaa Mercy, Mix Master Garzy and a host of others. He is also affiliated to these record labels; Black Avenue Music, Sonic Grind, and 2MG. His most recent work is the logo for 2021 VGMAs.
Another wonderful feature of CC PixArt is that he is not just a graphic designer but also a very good photographer whose works are flying all over our media spaces.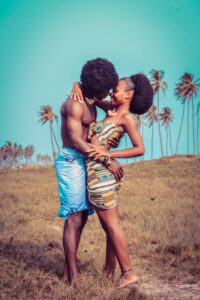 Follow CC PixArt on the following social media accounts;
On Instagram – DAVID AGYEMANG
On Facebook – Cc Pixart
On Twitter – Cc PixArt
On Youtube – CC PixArt