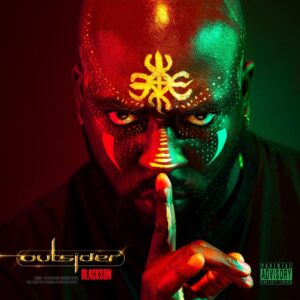 UK based Italian Rapper who is of a Ghana decent has dropped his much anticipated "Outsider" album.
The Grime Lord who has got bangers like "La Vita è Ora" and "DNA" got artistes like Amir Issaa and Miss Fritty on the album. The album got trap, drill and a majority of grime songs on it.
Listening to Blackson's, "Outsider" album will make you forever fall in love with Italian hiphop.
I present to you, The "Outsider" album by Blackson
STREAM LINK BELOW
FOR MASSIVE ONLINE, STREET, RADIO, TV & DIGITAL STORE PROMO
CONTACT 0249613290 /
023 988 1066
Follow Us On All Social Media Platforms