Blackson - Scrittore Del Blocco (Prod. By Odotzed - Music Video)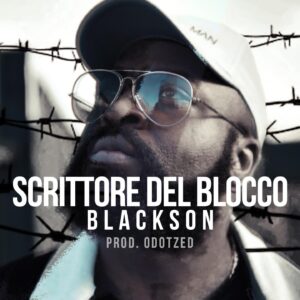 Blackson's newest song titled, 'Scrittorre Del Blocco' which is Italian, means 'Writer Of The Block' in English.
'Scrittore Del Blocco' is a grime genre that talks about the spectrum of the English "street life" as compared to that of the Italian ones.Blackson tells it all all on a pressing riddim and exploits tight and brilliant metrics. The song shows the artisticity and maturity obtained by Blackson as an Italian rapper staying abroad, and his agility to range between genres.
Watch Music Video Below
FOR MASSIVE ONLINE, STREET, RADIO, TV & DIGITAL STORE PROMO
CONTACT 0249613290
Follow Us On All Social Media Platforms
Twitter: @KPPromotionsGh