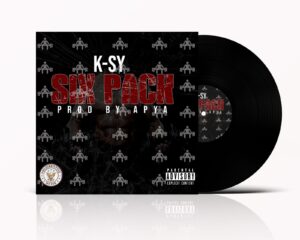 In this our era, most of our young men do not hustle hard for the papers but prefer working out in the gym most of the hours of the day, because of appraisal by ladies.

What they do forget is that these same ladies love money more than just mere nice bodies.
K – Sy hence is advising us through his "Six Pack" jam on the importance of working hard for our future to be more comfortable.
"Six Pack" as produced by Apya is a masterpiece of nicely crafted rap full of advice.
Download, Strea And Share The Song Below
CLICK TO [
DOWNLOAD
]
Watch Official Music Video:
FOR MASSIVE ONLINE, STREET, RADIO, TV & DIGITAL STORE PROMO
CONTACT 0249613290 / 0508448947
Follow Us On All Social Media Platforms
Twitter: @KPPromotionsGh